Welcome to the personnal website of Jonas Sibony's where I have striven to gather miscellaneous information about various topics related to Semitic Linguistics. More precisely, site content will address the following subjects:
Semitic linguistics resources: Hebrew, Arabic, Aramaic Ugaritic and others,
Published papers as well as other writings,
Miscellaneous conferences and talks which I have given over the years
Upcoming events to which I shall participate and / or contribute one way or another.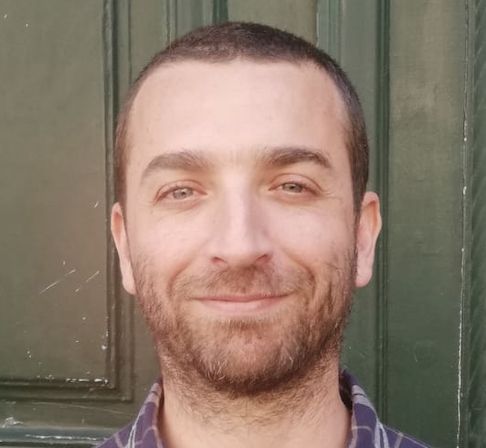 Besides and more specifically for my students, I have also inserted a set of useful documents which were addressed, or refered to, during my courses.
Note: basic language of this website is English for an international reach but since my career has begun and is currently unfolding in France from within institutions associated with Middle Eastern languages, many materials presented here are in French, sometime in Arabic or Hebrew.
Early years
Born in Paris (France) in 1982, I grew up in Montpellier where I started studying Arabic and Hebrew in 2001 as an undergraduate at University Paul Valéry Montpellier III.
After an MA in Hebrew and Middle Eastern studies at the Inalco, Paris (National Institute of Oriental Languages and Civilizations), during which I have also studied Berber languages and Yiddish as minors topics, I undertook a specialization in the Semitic linguistics field.
I've been working for six years at the Bulac Library of Oriental Languages (Paris) as a collection librarian in charge of the hebrew and arabic collections. I have graduated as PhD at the ENS in Lyon (École Normale Supérieure) in 2013, where I focused on hebrew and arabic morphology.
I have also taught at INALCO during seven years and at the Sorbonne University (Paris III and Paris IV) during two years before I got a position at the Hebrew department of the UNISTRA (University of Strasbourg, France) as a BA referent.
Current activities
In May 2022, I was appointed Lecturer / Associate Professor in Hebrew Language and Linguistics at Sorbonne-Université for the Department of Arabic and Hebrew Studies, where I now teach Biblical Hebrew, History of the Hebrew Language, Hebrew grammar and Linguistics and Comparative Semitic Linguistics.
As of now, the main topics I focus on in my reseach are:
Judeo-Arabic Dialects

C

omparative Semitic Linguistics

Modern Hebrew
Hebrew Grammar

Arabic dialectology

Biblical Hebrew

History of semitic languages

History of Ancient Middle East

Socio-linguistics in Israel/Palestine
Current projects
Building an ambitious Judeo Moroccan dictionnary